Feijoa season is short but sweet…
Cook up a heavenly treat using some of the best fruits of autumn: feijoas. Although these fruits require no work to eat fresh and at their best, when cooked they are transformed into warm, sticky, translucent, sweet creations. Feijoas have a natural affinity with pastry, butter, sugar, cream, coconut, dried fruits, nuts and spices, so lend themselves beautifully to sweet muffins, cakes and comforting puddings. Originally cultivated in South America, the feijoa is now a classic New Zealand fruit that seems to be grown in nearly every second back garden. Here's my most favourite Feijoa cake recipe for you to try.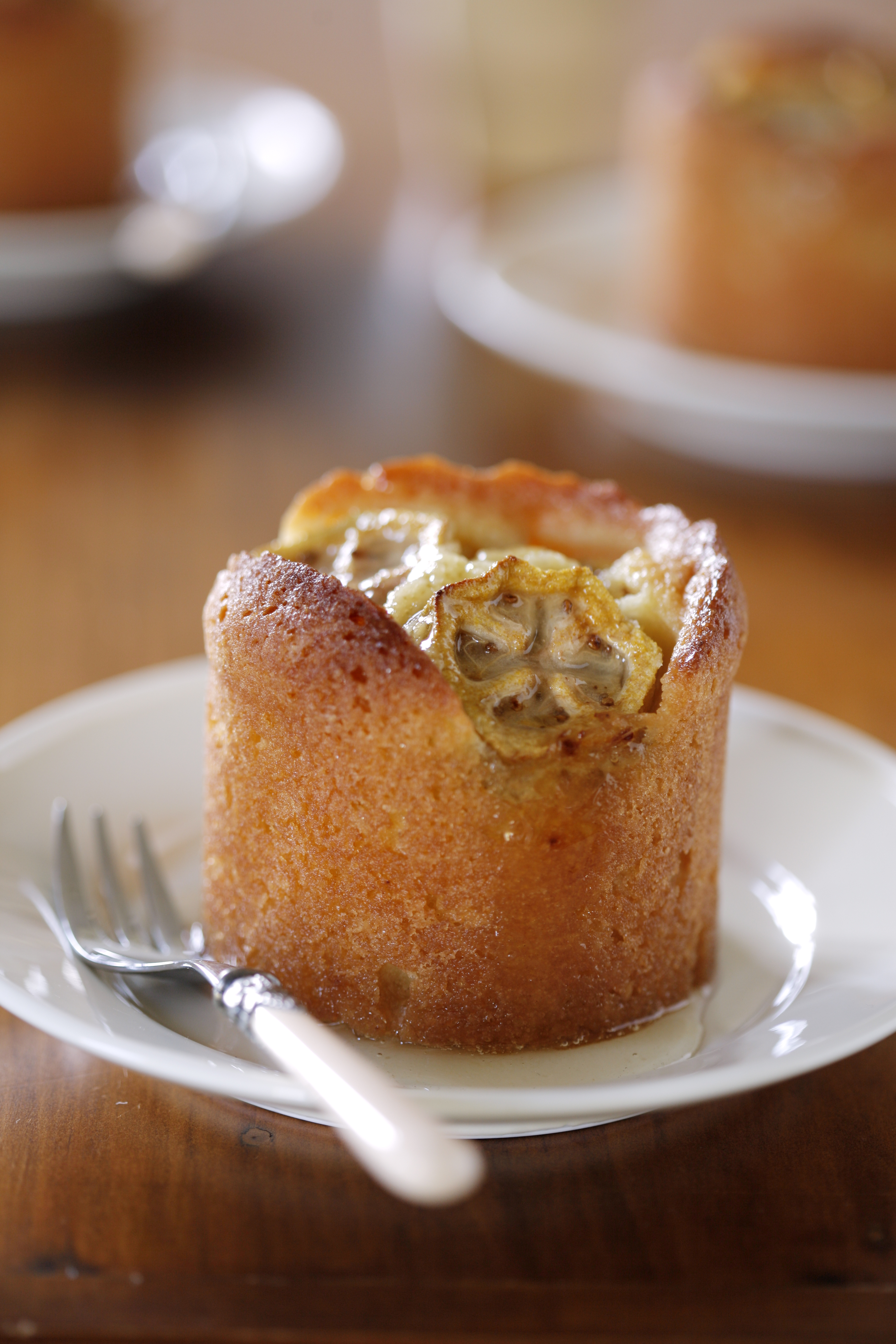 LITTLE FEIJOA AND COCONUT CAKES
While the cakes cook the slices of feijoas caramelise giving the fruit a more intense flavour that is further heightened by the tangy lemon syrup. If you like feijoas then you will find these cakes truly scrumptious.
Makes 6
100g butter, softened
1/2 cup caster sugar
2 eggs
1/2 cup fine desiccated coconut
3/4 cup plain flour
1 teaspoons baking powder
4 feijoas, peeled and sliced
1 Preheat oven to 160°C fan bake. Grease and lightly dust with flour 6 x 1 cup capacity cake tins.
2 In a bowl, beat butter and sugar with an electric mixer until pale and creamy. Beat in eggs, one at a time. Stir in coconut, sifted flour and baking powder. Spoon mixture into prepared cake tins. Arrange a few feijoa slices over the surface of each cake.
3 Bake for 30 minutes or until a skewer inserted comes out clean. Cool cakes in tins. Once cold, remove cakes from tins and saturate with hot lemon syrup (recipe follows).
LEMON SYRUP:
Makes 1 1/2 cups
Juice of 6 lemons
1 cup water
1 cup sugar
1 To make the lemon syrup, place all ingredients in a saucepan.
2 Bring to the boil, stirring until sugar dissolves. Simmer hard for 3 to 5 minutes or until thick and syrupy.