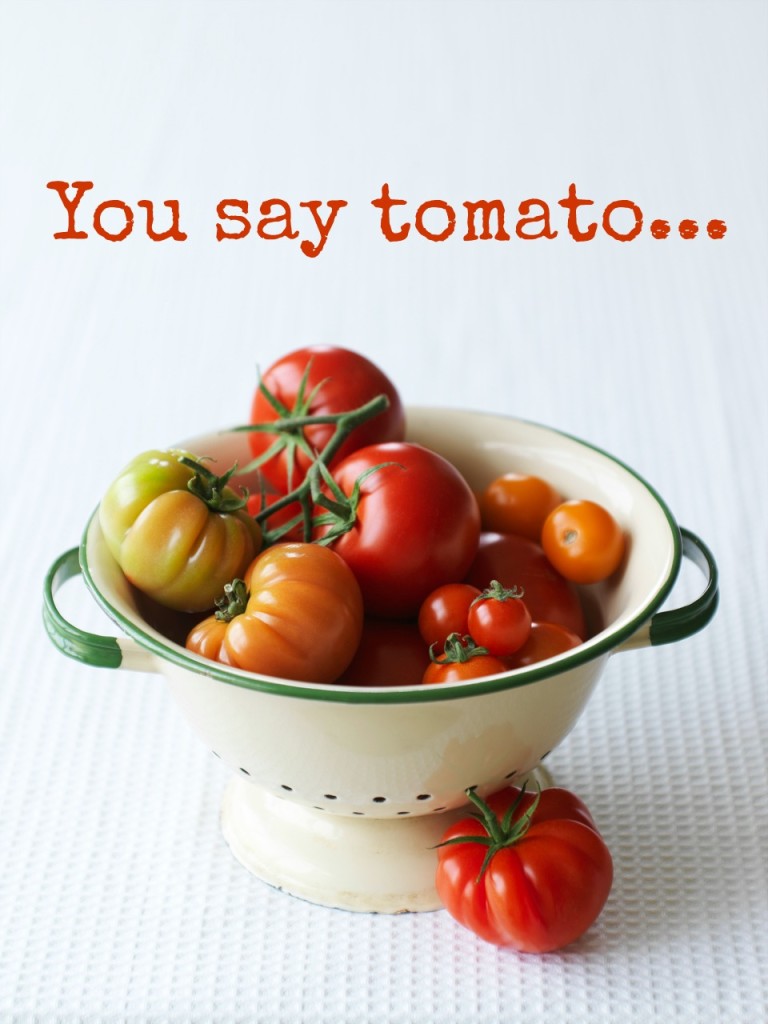 Tomatoes that have been allowed to ripen on the vine while the suns turns their skin a deep crimson are pure pleasure to eat. Big, small, round or oval, tomatoes are ripe with the promise of flavour. And these days, tomatoes come in many colours and types, as well – red and yellow, multi-coloured heirloom varieties, cherry, beefsteak, Italian plum or roma tomatoes, green, purple, vine-ripened and pear-shaped – they're all delicious. Whichever variety you choose, the tomato forms the heart and soul of many recipes for sauces, tarts and pies, bakes, soups and preserves. And nowhere does it shine better than in a salad, tossed with a tasty dressing. So I say, don't hesitate – dive right into the wide variety of summer-sun-ripened tomatoes while at their peak and most flavourful.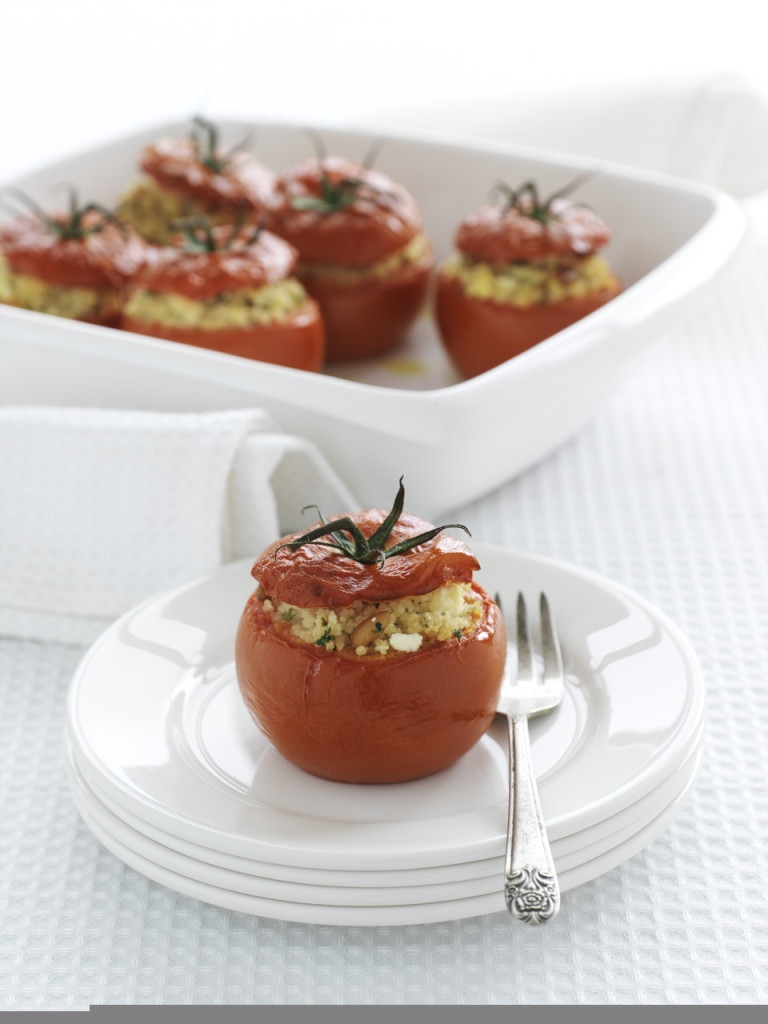 COUSCOUS AND FETA STUFFED TOMATOES
Baked tomatoes are an easy summer meal solution. In Mediterranean countries, tomatoes are traditionally stuffed with either meat or rice. I've stuffed these tomatoes with fluffy couscous, salty feta and the fragrance of fresh herbs for a change.
Serves 6
1/2 cup couscous
1/2 cup chicken or vegetable stock
3 tbsp chopped fresh mint
3 tbsp chopped fresh coriander or parsley
1/4 cup pine nuts
100g feta, crumbled
3 tbsp olive oil
Salt and freshly ground black pepper
6 large ripe tomatoes
1. Place couscous in a bowl. Place stock in a saucepan and bring to the boil then pour over couscous. Cover bowl with plastic wrap and leave to steam for 10 minutes until softened.
2. Fluff up couscous with a fork and mix in herbs, pine nuts, feta and olive oil and season to taste with salt and pepper.
3. Slice the stem end off each tomato. Using a teaspoon, hollow out the centers, removing and discarding the seeds. Fill each tomato with couscous and replace the ends as a lid.
4. Heat oven to 190°C. Place stuffed tomatoes on a lightly oiled baking tray and bake for 15 to 20 minutes, until heated through and golden brown. Serve hot with perhaps roast chicken, grilled steak or pan-fried fillets of fish.
Chef's secret: Never store tomatoes in the fridge as this impairs their falvour. Place tomatoes in a bowl as you would any fruit, and leave them at room temperature. Tomatoes are a sub-tropical fruit and so respond to warmth and sunlight. Once tomatoes are at their optimum state of ripeness, they should be eaten as soon as possible.