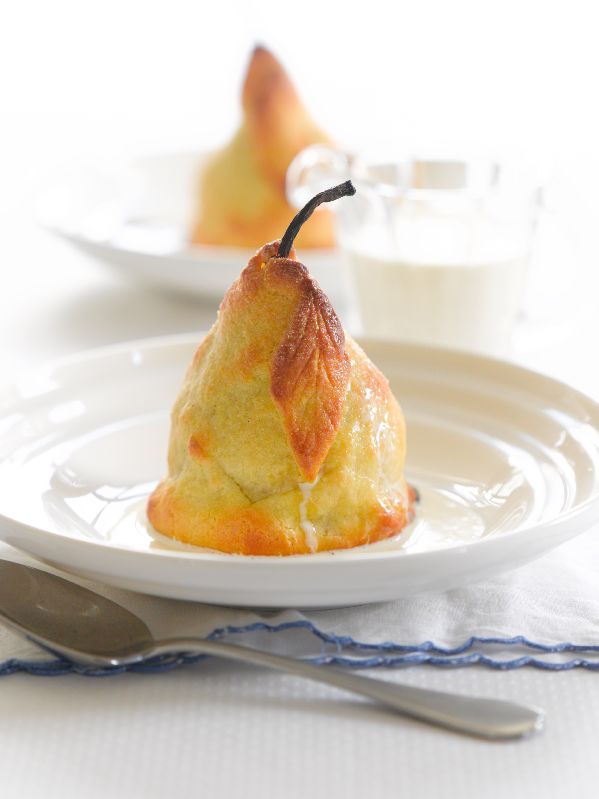 As pretty as a picture, these pear dumplings filled with sticky apricots taste as good as they look!
Serves 4
400g sweet shortcrust pastry, thawed from frozen
4 pears, peeled with stalks intact
2 tbsp brown sugar
1 tsp ground cinnamon
6 dried apricots, finely chopped
Milk, to glaze
Caster sugar, to dust
1 Preheat oven to 200°C. Remove the central core and seeds from each pear using an apple corer or sharp knife. Combine sugar, cinnamon and apricots. Fill pear cavities with some apricot mixture.
2 Divide pastry into 4 and roll each piece into a 20cm diameter circle. Place a pear on each circle of pastry. Brush the edges of the pastry with milk and fold up around the pears. Press to seal and trim off any excess pastry.
3 Decorate with pastry leaves, if desired. Place pears in a baking pan lined with baking paper.
4 Brush pastries with milk and sprinkle with caster sugar. Bake for 35 minutes or until pastry is golden brown.