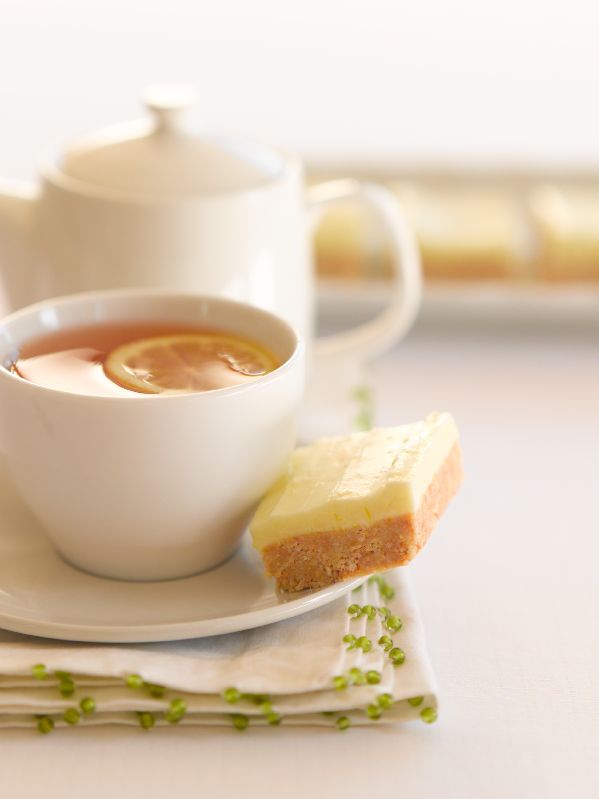 You'll often find versions of this tangy-flavoured slice (bar) in cafés around New Zealand, as it's perennially popular.
Makes 18
250g plain sweet biscuits, such as NZ wine biscuits
1 cup desiccated coconut
Finely grated zest of 1 lemon and 1 orange
120g butter, melted
1/2 cup sweetened condensed milk
Citrus topping:
2 cups icing sugar, sifted
40g butter, melted
Juice of 1 lemon
1 Line a 17 x 27cm slice tin (bar pan) with baking paper, leaving an overhang on all sides. Place biscuits in a food processor and process to form coarse crumbs.
2 Transfer crumbs to a bowl and combine with coconut and citrus zest. Make a well in the centre.  Melt butter and condensed milk together, pour melted mixture into well. Stir to combine.
3 Press mixture into prepared tin. Refrigerate for 1 hour or until firm. When set, ice with citrus icing and cut in small squares.
4 To make icing, place icing sugar in a bowl. Add melted butter and lemon juice and beat until smooth.