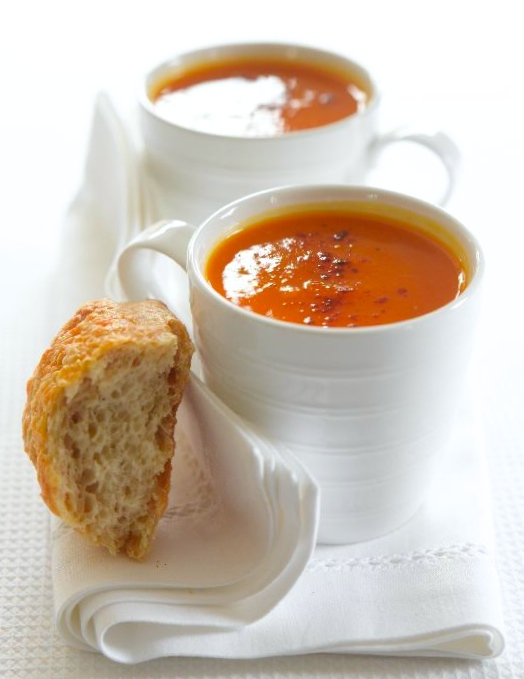 This simple and delicious soup is a breeze to create and will be sure to warm up any winter's day.
Serves 6
2 tbsp olive oil
1 onion, diced
800g (1/2 medium) pumpkin, cubed with skin and seeds removed
1 tbsp grated fresh ginger
4 cups vegetable or chicken stock, as preferred
Salt and freshly ground black pepper
1 tsp paprika, to garnish
1. Heat oil in a large saucepan, add onion and cook over a medium heat for 10 minutes, stirring often, to soften but not brown.
2. Add pumpkin, ginger and stock and bring to the boil then turn down the heat and simmer gently for 20 minutes or until pumpkin is very tender.
3. Puree the mixture in a blender. Season with salt and pepper, to taste. Serve sprinkled with a little paprika.