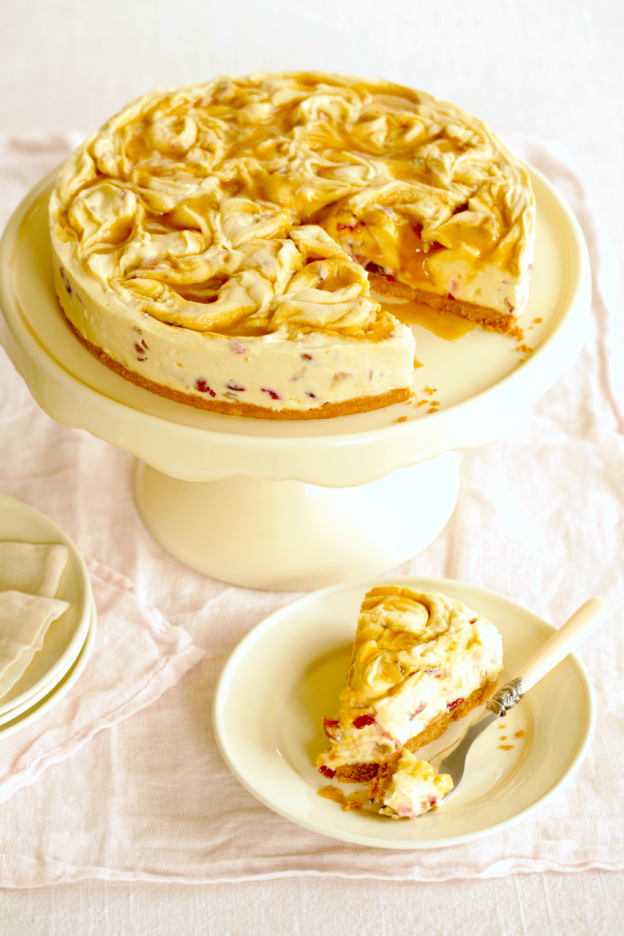 This divine cheesecake is naturally sweetened with honey, so it is refined sugar free and tastes wonderful. There's no gelatine needed either, so it's a goodie for vegetarians. And using gluten-free biscuits for the base is an option too.
Serves 12
200g sugar-free biscuits, crushed
75g butter, melted
500g cream cheese, softened
2/3 cup Manuka honey (or use liquid honey, if preferred)
1 tsp vanilla essence
300ml thickened cream
1/2 cup dried cranberries
1/2 cup roasted unsalted Almonds, roughly chopped
1. Grease a 22cm round spring-form cake tin, and line sides with baking paper. Combine biscuit crumbs and butter and press mixture over the base of prepared tin. Freeze for 10 minutes.
2. Meanwhile, using an electric mixer, beat cream cheese and 1/3 cup measured honey until smooth. Add cream and vanilla and beat to combine. Stir in cranberries and almonds. Spread mixture into prepared pan.
3. Drizzle remaining honey over the top of the cheesecake. Use the blunt end of a bamboo skewer to swirl the honey through the creamy mixture to create a marbled effect.
4. Cover cheesecake and freeze overnight until firm. Remove cheesecake from freezer. Stand at room temperature for 5 to 10 minutes before serving.