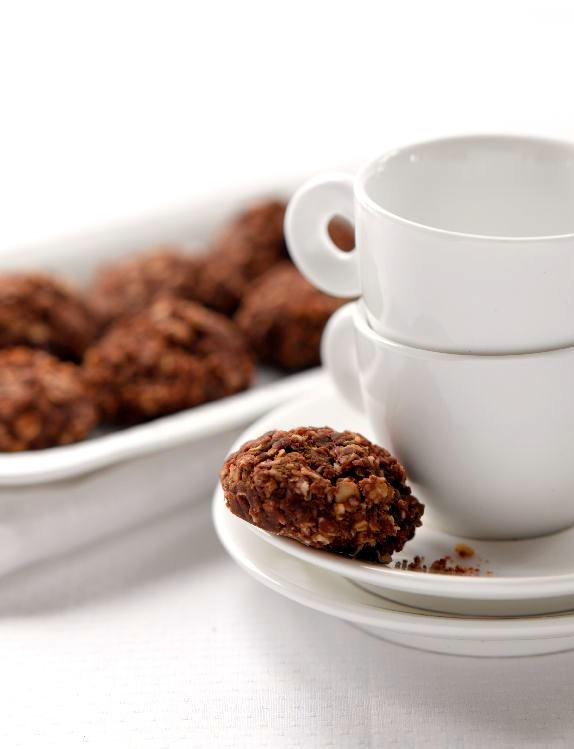 These delicious cookies can be whipped up in a jiffy, as they don't need to be baked in the oven.
Makes 26
75g butter
100g dark chocolate, coarsely chopped
1/4 cup milk
1 cup caster sugar
1/3 cup smooth peanut butter
2 cups rolled oats
1 Place butter, chocolate, milk and sugar in a saucepan and bring to the boil, stirring just until butter melts and sugar dissolves.
2 Remove from heat, add peanut butter and stir until smooth. Stir in the oats.
3 While mixture is still hot, drop heaped teaspoonfuls onto an tray lined with baking paper. Set aside to cool and set. Store in an air-tight container.
Recipe ©copyright Julie Le Clerc
Photo ©Melanie Jenkins