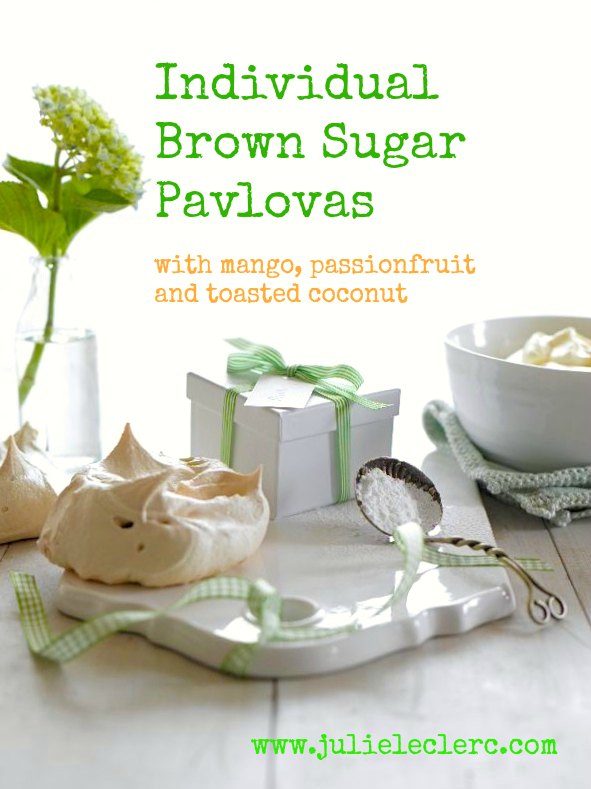 There's a magic about the alchemy of combining eggs whites and sugar to create fluffy, whipped peaks of white meringue. This magic, combined with nostalgia and a big dollop of deliciousness are the reasons why the great Kiwi Pavlova holds such a special place in our hearts as our most loved egg-based dessert. My twist on this wonderful tradition is the individual Pavlova. Made with brown sugar, these Pavs have a caramel taste and gooey texture that guarantees they will be a memorable treat and a highlight of any celebration.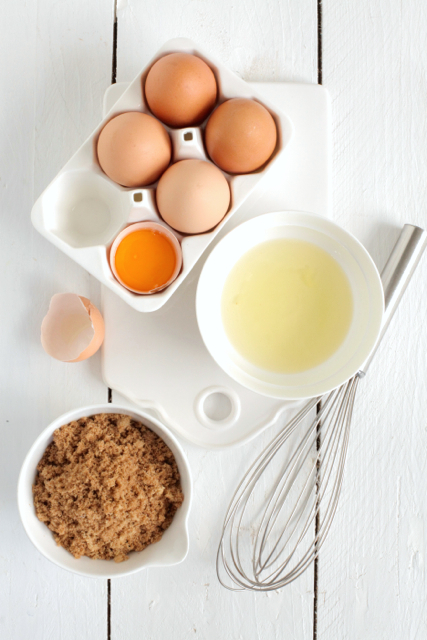 Individual brown sugar Pavlovas with mango, passionfruit and toasted coconut
Makes 12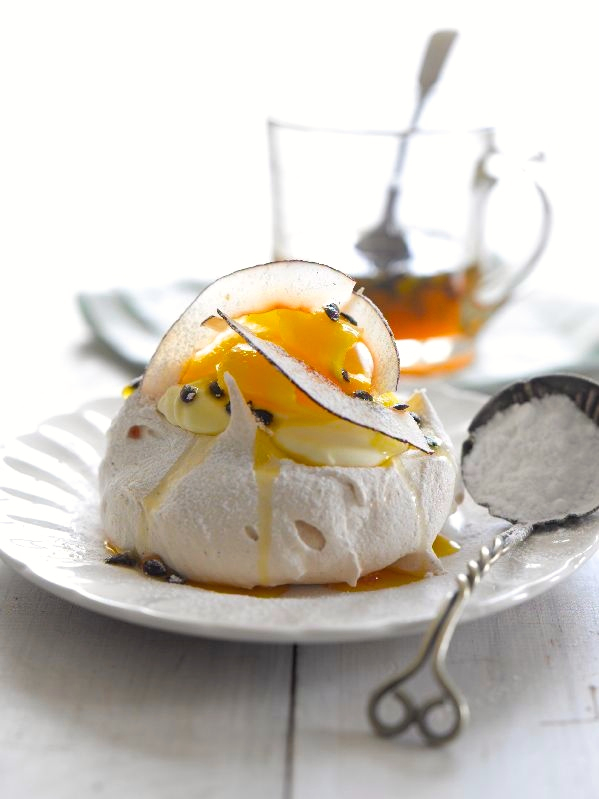 4 egg whites, at room temperature
1/4 tsp cream of tartar
3/4 cup caster sugar
1/2 cup brown sugar
1 vanilla bean, split in half
400ml thickened cream, to serve
1 mango, thinly sliced
Preserved passion fruit, in syrup (available from supermarkets)
Toasted fresh coconut, or threads (see chef's trick)
Preheat oven to 130°C. Line 2 baking trays with baking paper. Whisk egg whites with cream of tartar until soft peaks form. Gradually add caster sugar, whisking continuously until the mixture is very thick and glossy.
Add brown sugar, whisking well until dissolved. Scrape seeds from vanilla bean and whisk seeds into the meringue mixture.
Spoon mixture onto prepared baking trays to make 12 mounds. Bake for 1.5 hours (do not open the oven door during this time). Turn oven off and leave Pavlovas in the oven to cool completely.
Spoon cream on top of Pavlovas, top with sliced mango, passion fruit pulp and toasted coconut.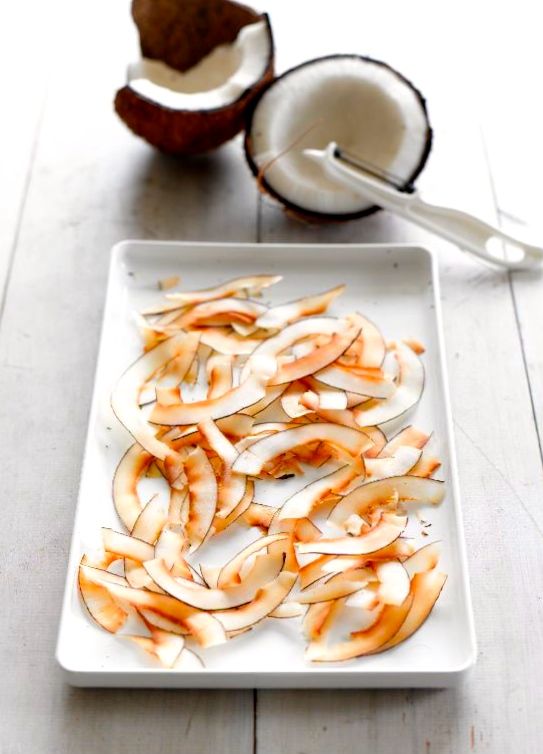 Chef's trick: Buy a whole fresh coconut and break it open to remove the flesh. Using a vegetable peeler, peel thin strips of coconut. Place on a baking tray and bake at 180°C for 5-10 minutes, or until golden brown. Alternatively, toast desiccated thread coconut in the same manner.