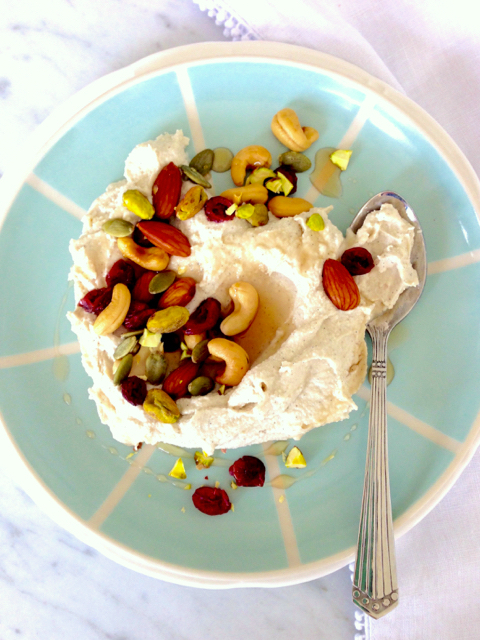 Here's a simply delightful and delightfully simple recipe for Vanilla Cashew Nut 'Yoghurt'- of course it's not yoghurt
at all but it is a fantastic substitute if you need to be dairy-free and super delicious even if you don't.
1 cup raw natural cashew nuts
1/2 cup fresh cold water
1 tsp vanilla bean paste
1. Soak cashew nuts in plenty of cold water for 4 hours (or overnight).
2. Rinse and drain the cashews (discarding the soaking liquid). Place cashews in a blender with measured water and vanilla bean paste. Blend thoroughly for 1-2 minutes or until super creamy.
3. Serve as you would yoghurt with nuts, seeds and dried fruits (or muesli). Drizzle with a little maple syrup or honey, if desired.
4. Can be stored in an airtight container in the fridge for up to 3 days.