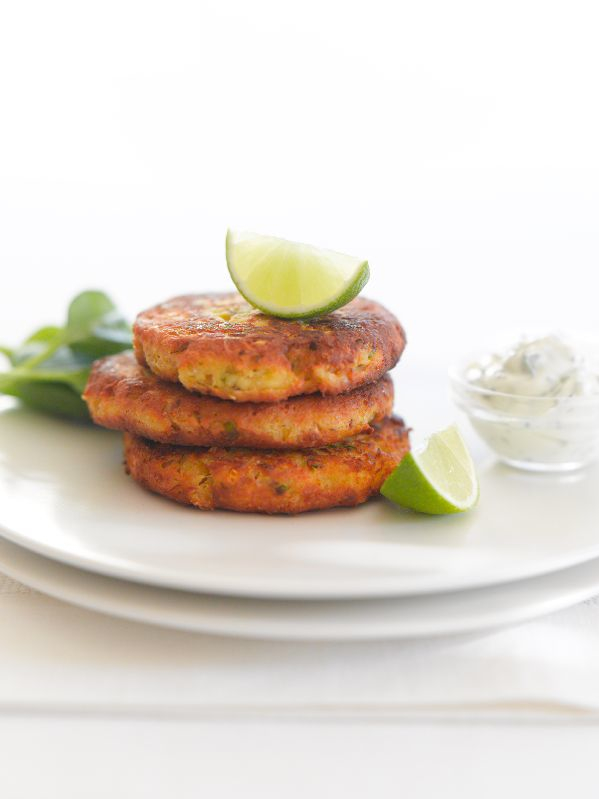 Serves 4
1 1/2 cups thick, Greek-style yoghurt
2 Tbsp chopped fresh mint
3 slices stale wholemeal bread, crusts removed
2 x 400g cans chickpeas, rinsed and drained
2 eggs, lightly beaten
2 tsp toasted cumin seeds
2 spring onions, finely chopped
1 Combine 3/4 cup yoghurt with mint and set aside. Break bread into pieces and pulse in a food processor to form coarse crumbs.
2 Mash chickpeas in a bowl. Add bread crumbs, eggs, cumin, spring onions and remaining 3/4 cup yoghurt. Season with salt and pepper and mix to combine.
3 Shape twelve 2cm-thick patties. Heat a little olive oil in a non-stick frying pan. Cook patties over medium heat for 3-4 minutes on each side until golden brown.
4 Serve hot with minted yoghurt sauce on the side and with lime wedges to squeeze over, if desired.