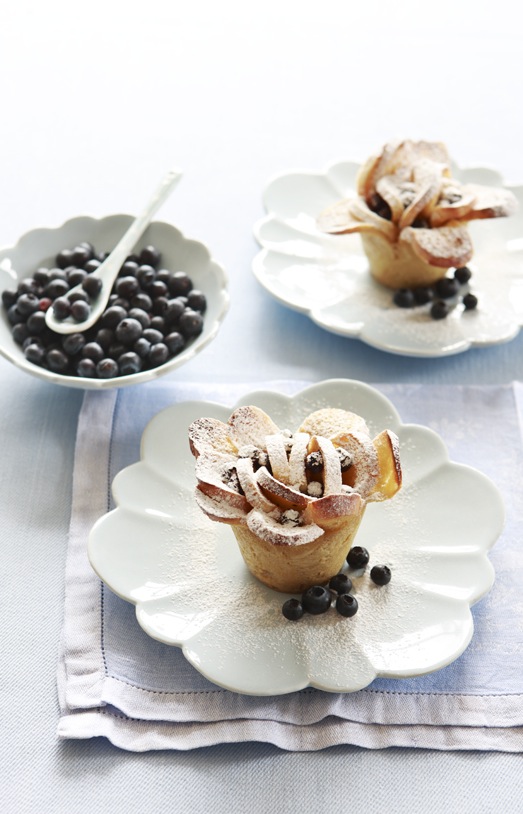 This recipe brings together bread (in the form of sliced bagels) and soft coconut custard to create a pudding-like mixture that is shaped into individual cakes to delight the senses. This recipe, from my cookbook, Julie Le Clerc's Favourite Cakes, also happens to be dairy-free.
Makes 6
4 plain or fruit bagels, thinly sliced
1 cup blueberries (fresh or frozen)
3 eggs
1/2 cup flavourful honey
1 tsp vanilla extract
400ml can coconut milk or coconut cream
Icing sugar, to dust
Preheat oven to 170°C. Lightly oil six individual 180ml-capacity cake or muffin tins. Pack the bagel slices into the prepared tins, interspersing some blueberries between the layers. Press down well.

In a bowl, lightly beat eggs. Add honey, vanilla and coconut milk and beat just to combine. Transfer this mixture to a jug and then pour evenly over the sliced bagel arrangements in the tins. Set aside for 15 minutes for the bagels to properly absorb the liquid.

Bake for 40-45 minutes. The cakes will inflate slightly when fully cooked, deflating again once cold.

Cool in the tins for 20 minutes before removing to a wire rack. Serve warm or cold, dusted with icing sugar.