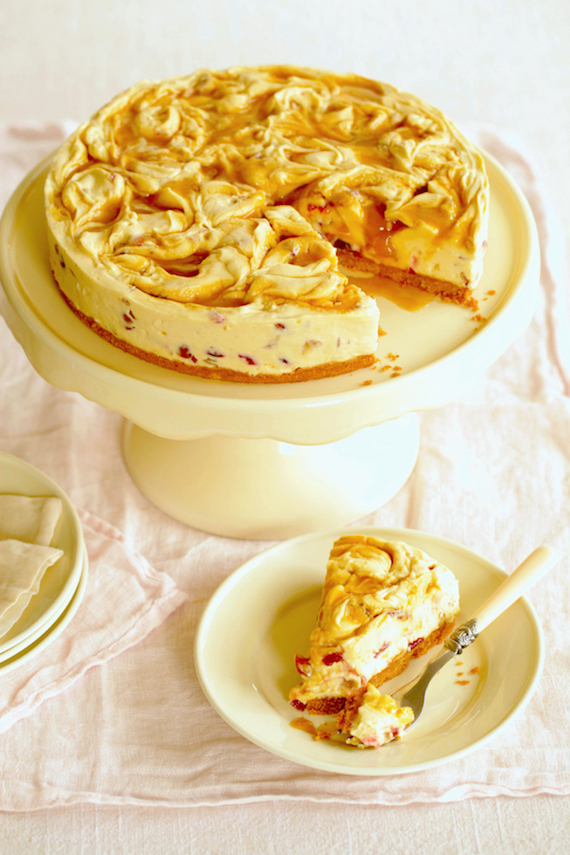 It's always a delight to receive an unexpected gift and that's exactly how I felt when a parcel arrived from Mother Earth. I was delighted to know they've launched their first ever UMF Manuka Honey, naturally made by New Zealand bees. UMF (Unique Manuka Factor) is a quality mark that assures purity and quality, which is wonderful news for us honey-lovers who really value true Manuka honey and its benefits. (For more information see www.motherearth.co.nz)
This lovely gift came all done up like a Christmas cracker. The wrapping made from NZ Honeywrap, a natural reusable food wrap, which is a brilliant thing in itself. Bees are certainly clever and magical beings. I read recently that worker bees are willing to travel thousands of kilometres and forage nectar from millions of flowers to make less than half a kilo of honey. Wow! I feel indebted to them for giving many of my favourite recipes sweetness and life.
As it's now the festive season, I've got a gift for you too. I'm happy to share this divine recipe for my Honey Cheesecake studded with almonds and cranberries. This truly sensational cheesecake is naturally sweetened with Mother Earth Manuka Honey and does not contain any refined sugar at all. It is full of perfumed honey flavours and has a wonderful creamy texture punctuated by lovely toasted almonds and dried cranberries. It's a healthy festive treat full of the extra goodness only found in UMF Manuka honey. Please make and enjoy with my best wishes to you and yours! Julie xx
FROZEN HONEY, CRANBERRY AND ALMOND CHEESECAKE
Serves 12
200g refined-sugar-free biscuits, crushed
75g butter, melted
500g cream cheese, softened
1/2 cup Manuka honey (I like to use NZ Mother Earth brand)
1 tsp vanilla essence
300ml thickened cream
1/2 cup dried cranberries
1/2 cup roasted unsalted Almonds, roughly chopped
Grease a 22cm round spring-form cake tin, and line sides with baking paper. Combine biscuit crumbs and butter and press mixture over the base of prepared tin. Freeze for 10 minutes.
Meanwhile, using an electric mixer, beat cream cheese and 1/4 cup measured honey until smooth. Add cream and vanilla and beat to combine. Stir in cranberries and almonds. Spread mixture into prepared pan.
Drizzle remaining honey over the top of the cheesecake. Use the blunt end of a bamboo skewer to swirl the honey through the creamy mixture to create a marbled effect.
Cover cheesecake and freeze overnight until firm. Remove cheesecake from freezer. Stand at room temperature for 5 to 10 minutes before serving.
Tip: This cheesecake can be kept frozen for up to 2 months. Alternatively, if you prefer not to freeze it, this cheesecake will still set in the fridge and will last well for up to a week.