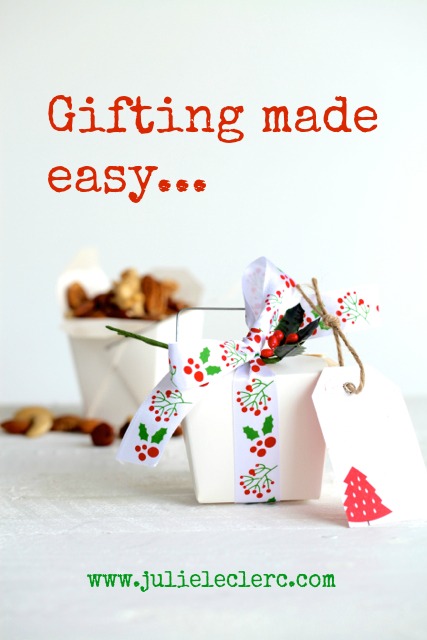 I've always been keen on making Christmas gifts centered around giving foodie treats to friends and family. This year, I'm packaging up some wonderful Alison's Pantry delicious foodstuffs in a variety of craft creations. I thought I'd share my ideas with you because they're a great way to make fun, low-cost, homemade gifts and I hope you find them inspiring.
You really only need a few simple craft items to make my creations. Check out Alison's Pantry at New World stores nationwide (NZ) and stock up on their delicious dried fruits, nuts, treats and blends so you can get started. These are just a few crafty ideas to help you share the love of homemade giving this Christmastime.
And be sure to visit http://www.alisonspantry.co.nz for more great festive food recipes.
Reindeer Noses: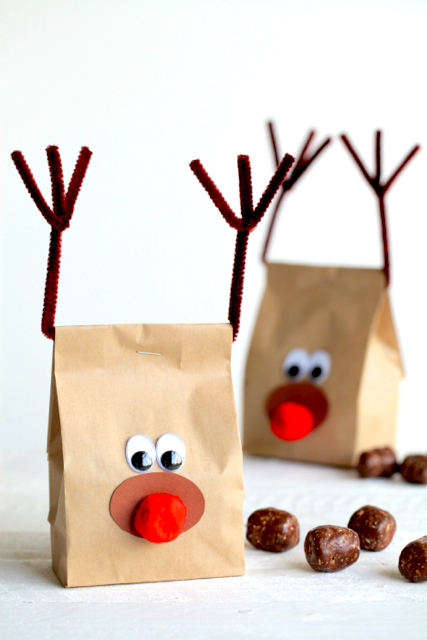 First up, I've popped Alison's Pantry Choc'o Berry Bites into little brown paper bags and decorated the bags to look like reindeer faces. You need some brown pipe cleaners to twist into antlers, stick on some googly eyes and pompom noses. I call these gift packs "Reindeer noses" and they're perfect to give to children.
Santa Snacks: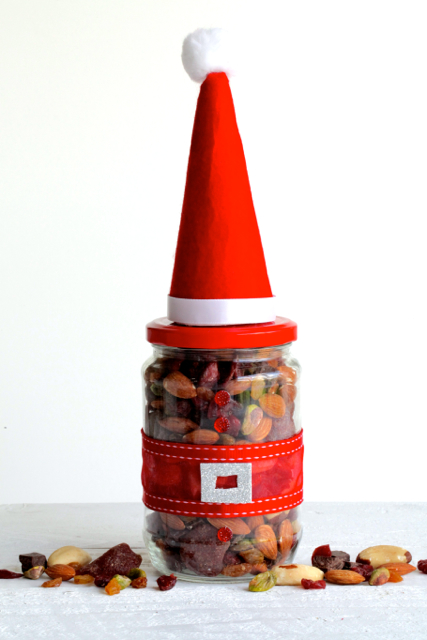 Fill recycled jam or pickle jars with Alison's Pantry Superboost blend – a great mix of dried fruits and nuts studded with chunks of dark chocolate. Decorate the jars with a wide red ribbon around the center (to look like Santa's belt) and stick on a belt buckle cut out of gold or silver card. Stick on a few buttons if you like and top the jar with a fluffy Santa hat cut out of red felt. Superboost is a delicious snack for active people (a bit like a trail mix). I also like to add this blend to rolled oats to make an awesome natural muesli.
Snowman Body Fuel: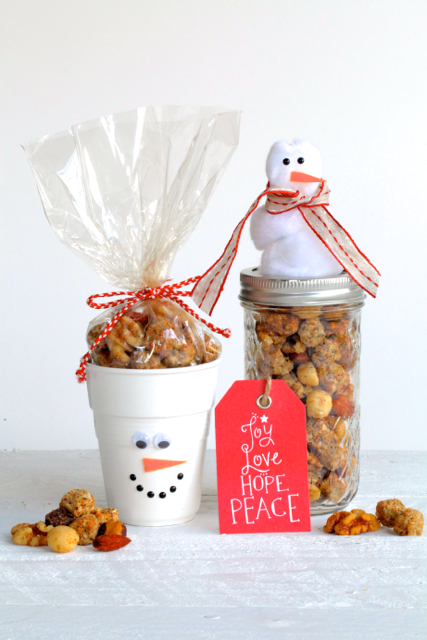 I've got a couple of different snowman concepts going on here. Both contain Alison's Pantry Body Fuel – a tasty blend of nut and seed bites, chocolate chunks, and various toasted nuts – it's great to serve as a healthy nibble with festive drinks. Either, fill recycled jam jars with Body Fuel and then decorate the jar lids with snowmen made of white pompoms. Stick on eyes and carrot-coloured felt noses and tie a ribbon around each snowman's neck to look like a scarf. Or, fill cellophane bags with Body Fuel and pop inside white paper cups. Decorate the cups with googly eyes, a felt nose, and a big smile.
Festive Fruit & Nut Loaf Kit: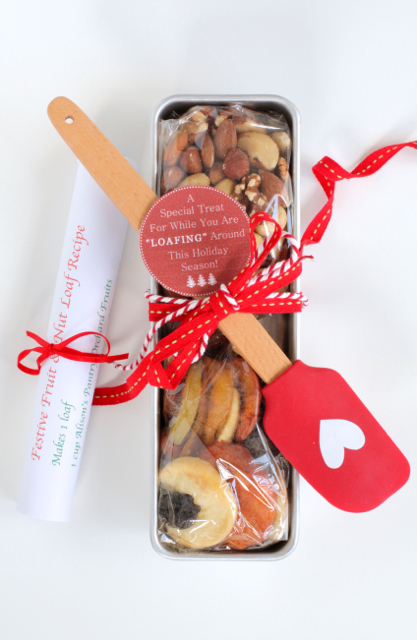 This one is for the bakers out there. I've printed out my favourite Fruit and Nut Loaf recipe, rolled it up like a scroll and tied it with a red ribbon. I purchased some loaf tins and packed the quantities of Alison's Pantry Orchard Fruits and Deluxe Natural Nuts required to make the Fruit and Nut Loaf recipe into each tin. You might like to search on-line to find some fun labels to print out, like the one pictured here, or simply cut a label out of coloured card and write your own words onto it. Adding a spatula or wooden spoon is a nice option too. Tie the whole thing together with a ribbon or two and you've got a wonderful gift for your favourite foodie friend.
Gift Boxes: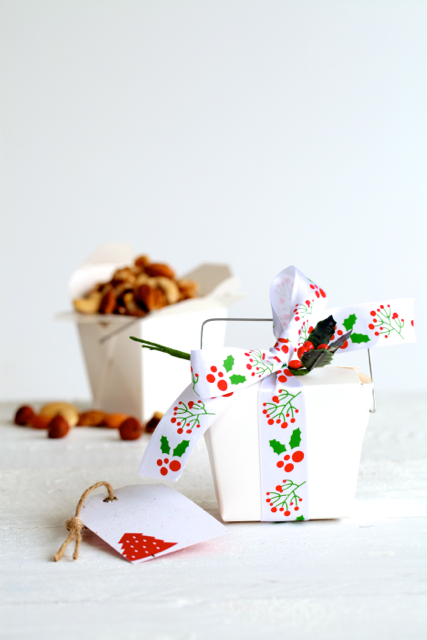 This idea is super easy, inexpensive and very stylish. Noodle boxes are the perfect gift vessel for filling with any combination of Alison's Pantry dried fruits, nuts or snack blends. All you need to do is tie a festive ribbon around the middle and voila, you have a beautiful gift box of healthy deliciousness.
Enjoy the festive season and I wish you happy creating and happy gift giving! Julie xx