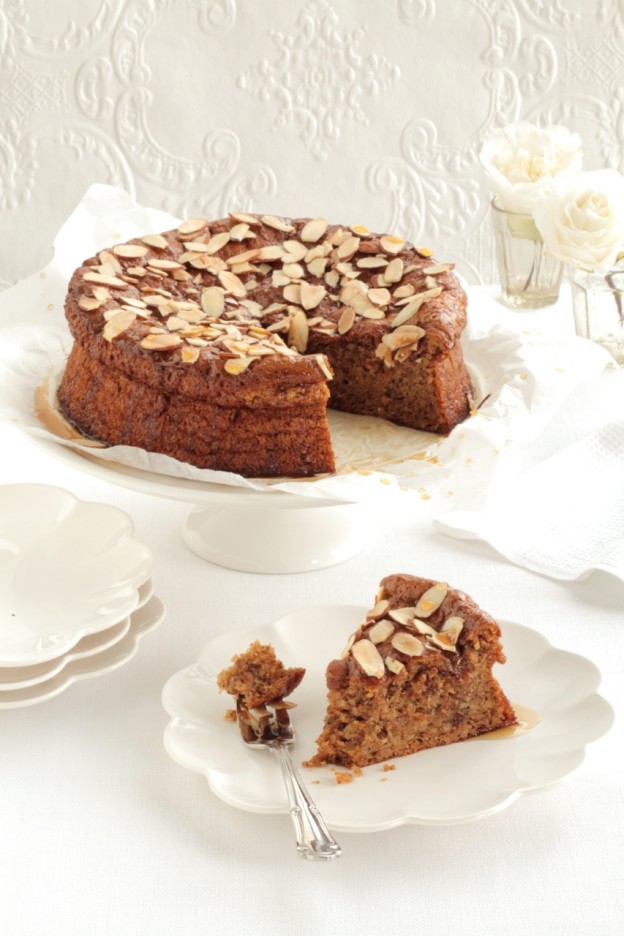 I confess, I am a bit if a nut nut. I am happy to explain why. First of all, nuts are a great long-term energy source and are rich in mono or polyunsaturated fats – the good guys – that reduce cholesterol and improve blood circulation. Secondly, they contain a nutrient called alpha-linolenic acid that is credited with protecting the heart (60g of nuts two to four times a week can rapidly reduce the risk of heart attacks); and they regulate heartbeat and circulate oxygen in the muscles. Thirdly, they taste fantastic and are said to increase vitality (cashews), assist with depression and sleeplessness (almonds) and improve metabolism (walnuts).
Nuts are not only chock-full of vitamins, minerals and heart-healthy unsaturated fats but they're a super-satisfying snack; add flavor and crunch to any meal; and are brilliant in baking. That's why I'm nuts about nuts.
Around the world nuts are enjoyed in many forms. In Europe, almonds and walnuts may appear in muesli or breakfast pastries and roasted chestnuts are sold on the street to nibble on cold days. Peanuts and cashews are ubiquitous in Asian stir-fries and curries either ground or left whole, or rich, buttery nut sauces such as this classic satay sauce are the perfect complement to chargrilled meats or vegetable dishes like gado-gado. In Spanish dishes nuts are sometimes  used to thicken and add texture to sauces.
Let's not forget that nuts can star in any of the following dishes – stuffings for capsicums and tomatoes, salads, pies (think sweet and pecan) and, of course, pasta sauces such as pesto (made traditionally with pine nuts, but these can be substituted with cashews or walnuts for variety). Or just nibble them on their own as a snack with dried fruits and seeds.
Many people have a favourite nut (almonds are definitely mine) and I have discovered, by experimenting, that nuts are interchangeable in lots of recipes. For instance, walnuts, hazelnuts, pecan, Brazil nuts and even macadamias can be exchanged for the almonds in this cake. Whichever one you choose, people will go nutty over this naturally honey-sweetened cake.
As it is sweetened with honey only, (it does not contain any refined sugar), it tastes wonderfully fragrant. It's also naturally dairy and gluten free, which is a bonus for those who need this option. But rest assured, it remains flavourful and light with a satisfying damp and nutty texture. It's lovely for afternoon tea and can also work well for dessert with a dollop of yoghurt, softly whipped cream or ice cream on the side.
Cook's tip: Be careful not to overbeat the egg whites—they should be white and very foamy, but not at all stiff or able to hold peaks. If you beat them too much, the cake may sink in the middle as it cools.